Shopping Cart
Your Cart is Empty
There was an error with PayPal
Click here to try again
Thank you for your business!
You should be receiving an order confirmation from Paypal shortly.
Exit Shopping Cart
Boarding, Pick-up & Delivery, PCS Express, Grooming, etc
Boarding/Reservation Form
CAMP CANINE...just like home!
For all your dog's needs...anytime
To reserve a place and to make sure your dog's stay is as comfortable as can be, please fill out the following form. Be sure to read and copy the 2 agreements at the bottom of this form, too. To return by e-mail, please copy and paste this form directly onto an email. Do NOT scan!..sorry the form is not interactive at the moment but we are working in it. Your space at Camp Canine won't be reserved until this form has been returned with the 25% deposit. Apologies for any trouble it may cause. Thank you.

Attention: when you send this form back to [email protected] ,use your dog's name and your last name ONLY as the subject line on email. All other emails will be returned. This will enable me to give you and your pet the best service possible.
Agreement
A 25% deposit is necessary to hold your reservation. All remaining payments are to be made in full in advance.
Returning this form means you have read the website and agree with all the policies stated within.
Reservation form for boarding
Please email a copy to CampCanine and bring a
a signed copy at time of pick up.

Pets' Name
Owners' name(first and last name)
Please list both owners, especially if you and your
spouse use different last names.


PETS' INFORMATION
Sex
Age
Breed(if a mix…what seems to be the main breed)


REQUESTED BOARDING DATES FROM:
TO:
MEDICAL NOTES


Does your dog have any medical issues or recurring
health problems?
Medicine? What is it for? How often is it taken?
All medicine must be brought in the original containers with the original labels with a complete med schedule.
Name and phone number of your vet?
(I will not use your vet , but I want my Japanese vet
to be able to contact yours, if needed)
Spayed/Neutered yes no
When?
(If not, spayed/neutered see requirements page)
Shots are up to date yes no
Kennel cough shot(only good for 6 months yes no
I need a copy of the shot record or receipt from
base vet.
FOOD (You furnish your pet's food. But if you miscalculate...)


What brand of dog food?
What type of food?
How many times a day?
How much food at each feeding?
("A scoop is not a measurement. DON"T send a
scoop when you send food. Measure your scoop
and tell me how big the scoop is. 1/4, 1/2? 1 cup?)
If the food is for an allergy, what is your dog
allergic to?


The following are REQUESTED SERVICES


(There is a fee for these services. Please check
the "SERVICES" page for further info. Check ONLY
if you want me to do any of these.
Please note that I file most dogs nails and you are
charged $10 for this service. If you have your dog
groomed the day before he comes to Camp Canine
and they are not short enough…(most groomers do
not trim them short enough…especially black nails)
I will trim them again. Please read in the "hints"


why I do this. NO EXCEPTIONS!!!


Grooming yes no
just shampoo____ shampoo and trim____
social trim(stomach, inside of legs, bottom, foot) _____
Spay/Neuter yes no
(If you haven't been able to get an appt on base or
you are having trouble getting the time from work.
It can be done while you are on vacation.)
Fill out the medical release form for this.
Check out the Nav bar on the left to find this form.
Pick up/Delivery yes no
(Check available locations for pick up/delivery.
Locations are listed below)
You are responsible for any damage your dog does. This does not mean normal wear and tear...normal dog stuff. This is referring to major damage. Holes in the carpets, kennels torn or clawed apart(no longer usable), chair legs missing, clothing chewed up, screens torn apart, etc.) If your dog has major issues causing damage, you need to inform us prior to registering. If we know there are problems, we can make arrangements to avoid them.


SOCIAL BEHAVIOUR


Female/female aggressive yes no
Child(ren) aggressive yes no
Food aggressive yes no
Food driven yes no
Male Aggression yes no
Alpha/ Dominant yes no
Loud noise Sensitivity yes no
Nervous Urination yes no
Excessive barking yes no
( All dogs bark. This is about dogs who just bark for
no good reason and most of the time)
…In what kind of situations
A jumper/escape artist? yes no
(This is not about dogs that jump up on people
when they are excited. This is about dogs that try
to jump fences…escape whenever a door is opened
…escape enclosers. I can't protect them against
this, if I don't know what to expect.
Sensitive stomach
If yes, what happens? Diarrhea? Vomiting? yes no
Housebroken yes no
completely housebroken yes no
still working on housebreaking yes no
Comments:
Crate trained? yes no
When do you crate? To sleep? yes no
Being left alone? yes no
How long is your dog left along during an average?
Is he crated at that time?
Is he crated at night?
Given free run of the house?


OWNERS' INFORMATION(this section MUST be


filled out COMPLETELY)
Phyical home address/location
FPO Address
Military Unit address/Unit phone/DEROS
Best time to reach you?
Work tel
Who do I ask for? Rank?
Home telephone?
Cell #
EMERGENCY CONTACT on OKINAWA
A responsible person on island I can contact
while I am watching your pet/pets
(Make sure your on island contact will be
available during the time you will be gone
and knows you have listed them.)
Name:
Work/Home/Cell:
Physical address:
(Must fill this out completely)
Attach include 1 or 2 pictures of your
pet to this form This is a MUST!!!


PICK UP/DELIVERY SERVICE 9 AM~6PM


(Please check the list of available pick up/delivery
locations to the right)
Please call and reconfirm exact time 1 day in advance.
PCS Express delivery time is 6AM~10AM
For any other times please request in writing.
Pick up location:
(please check list of available locations)
1.Camp Foster( American Legion gate)
2.Kadena Gate 1 Welcome Center parking lot
3.Kadena Gate 2 Parking lot right outside gate
4.Camp Kinser Gate 1 Parking lot outside gate
5.Seaman's Club Parking lot outside of Naha airport
6.Off Naha Airport Expressway Exit #A3(ask directions) This is our half way point.,
* I have read everything covered on this website and
agree with all the policies in effect.
* I realize that all care and safety will be used in caring
for and handling my pet. I will not hold Camp Canine
responsible for anything beyond their control.
* Customers provide all foods, treats and medication.
* Reservations require a 50% deposit of the total fee:
Reservations - Deposit. To cancel the reservation,
customers are required to give more then 10 days notice.
The 25% deposit fee is non-refundable, unless 10 days
notice is given.
* Customers who are going to be late returning from
vacation must inform Camp Canine by e-mail and
receive a reply, to confirm it was received. Customers
who fail to inform Camp Canine of any unscheduled
delays will be charged an additional $15.00 fee per day past original return date.
* Customers are responsible for any damage caused by their dogs.


PERMISSION TO SEEK MEDICAL CARE


* In an event of an emergency,Camp Canine
will seek medical care at an off-base veterinarian.
Camp Canine will then contact the customer, and provide them
with a medical/prognosis report. The customer is required to sign
this agreement. If there will be an elective surgery( i.e. spay or neuter),
the medical release form (see link below) must also be filled out and
signed.
The customer is responsible for the payment of all veterinarian
fees and medication(for emergency care) within 10 days of returning
to Okinawa.
Elective surgery fees must be paid at the time of drop off.
Medical Release Form(for elective surgeries ONLY
for elective surgeries ONLY!(i.e.spaying/neutering)
http://www.freewebs.com/campcanine2/medicalreleaseform.htm )
*I accept all of the terms written in this agreement.
* I give permission to Camp Canine to seek medical care.
Date: ____________ Signature: ______________________
Site www.freewebs.com/campcanine/
Cell 090 7586 4001
Stateside number 409 356 5187
For Early Reservations - Deposit Fees
THESE are NOT prices. Only 25% deposit to hold
your pets space at Camp Canine
UP TO 1 WEEK STAY - $31 UP TO 2 WEEKS STAY - $62
UP TO 3 WEEKS STAY - $93 UP TO 4 WEEKS STAY - $123
THIS IS NOT THE TOTAL COST OF BOARDING!
The remainder is payable at the time your pets
are picked up for their stay.


"ATTENTION:
when you email please put your dog's name and your last name ONLY
as subject for ALL mail to receive a prompt reply.
"
Thank you for using CampCanine
I looking forward to seeing you and your dog soon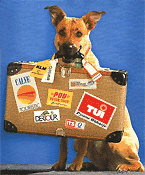 https://www.paypal.com/cgi-bin/webscr" method="post">
SubmitSubmithttps://www.paypal.com/en_US/i/btn/x-click-butcc.gif" border="0" name="submit" alt="Make payments with PayPal - it's fast, free and secure!">
UP TO 1 WEEK STAY - $29 UP TO 2 WEEKS STAY - $58
UP TO 3 WEEKS STAY - $87 UP TO 4 WEEKS STAY - $116
This is a chart to estimate the deposit needed to place your reservation. THIS IS NOT THE TOTAL COST OF BOARDING! The remainder is payable at the time your pets are picked up for their stay.
Thank you for using CampCanine - I looking forward to seeing you and your dog soon
ATTENTION:
To give you and your pet better service,
put your dog's name and your last name ONLY
on the subject line for a prompt reply
/